Back to Recipes
Red Haven Peach & Caprese Salad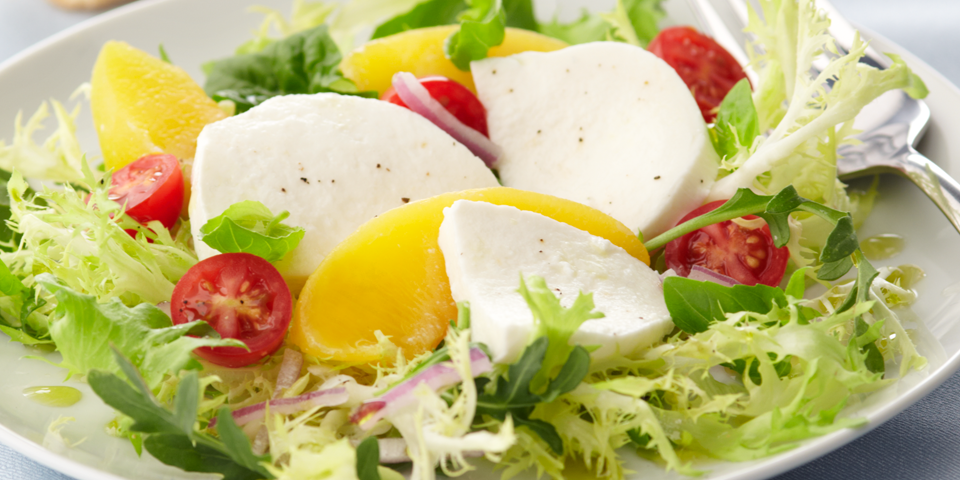 Ingredients
2 Galbani® Mozzarella Fresca 226g Balls
1 Red Haven Peach, cut in wedges
1 tbs Red Onion, thinly sliced
1 Fresh Cracked Black Pepper
1/2 tsp Flake Sea Salt
2 tbs Olive Oil (Extra Virgin)
1 tsp Aged Balsamic Vinegar
1 large Basil Leaf, torn
1 Basil Leaf Top, garnish
Preparation Instructions
Wash peach, cut in half, remove pit and cut each side in 4 wedges.

Slice about 5-6, ¼" slices of fresh mozzarella and cut in half, creating half-moons.

Arrange the peaches and mozzarella on a plate like it fell from the sky.

Top with sliced red onion and sprinkle with fresh ground black pepper and sea salt.

Drizzle salad with Extra Virgin olive oil and balsamic vinegar.

Garnish with torn basil and basil top.

Serve immediately.