Back to Recipes
Caprese and Olive Skewers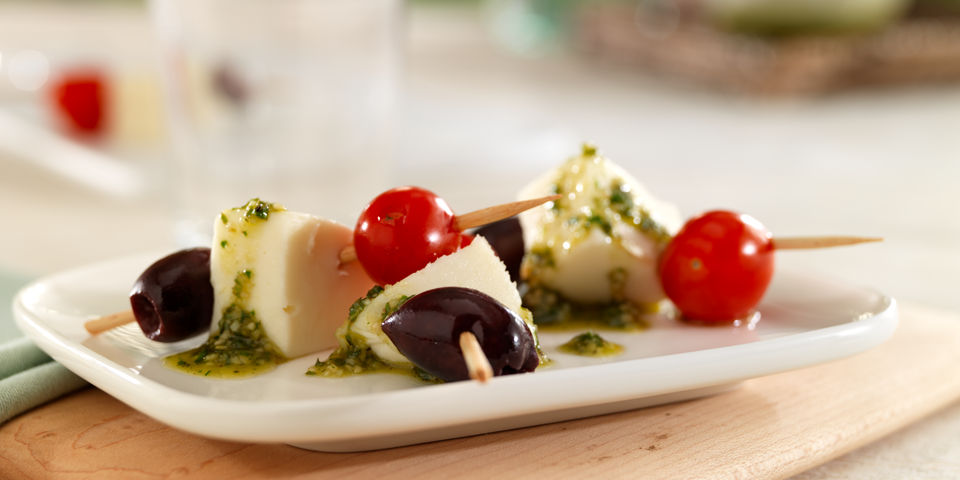 Ingredients
2 Galbani® Mozzarella Fresca 226g Balls, diced
1 pt. Cherry Tomatoes
10 Kalamata Olives
Pesto Ingredients:
¾ cup olive oil
10 leaves basil
¼ cup pine nuts
¼ cup Parmigiano cheese
Salt and pepper, to taste
Pesto Directions:
Combine all dry ingredients and pulse for 30 seconds.
Slowly Drizzle in olive oil and season with salt and pepper.
Preparation Instructions
Place tomato olive then cheese on skewer.

Arrange on serving dish.

Drizzle cheese with pesto and serve.