Back to Recipes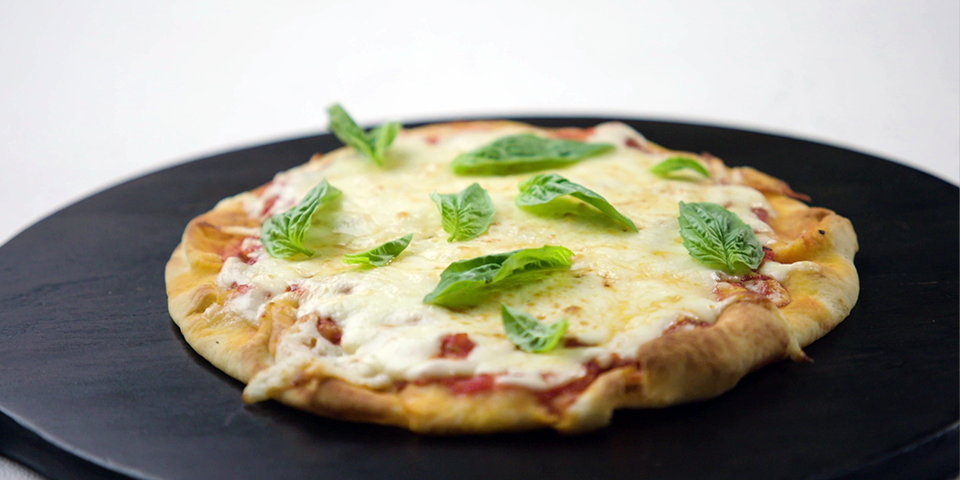 Ingredients
2 pieces naan bread
250g (2 heaping cups) shredded Galbani Pizza Mozzarella
4 Italian style canned whole Roma tomatoes
1 clove garlic, mashed
1 teaspoon dried oregano
¼ teaspoon chili flakes
Salt and freshly ground pepper
small handful fresh basil leaves
Preparation Instructions
Preheat oven to 200C (400°F).

Place naan breads on rimmed baking sheet. Bake until lightly toasted, 8-10 minutes, then remove from the oven.

Meanwhile, in a food processor, combine the tomatoes, oregano, garlic, chili flakes until well blended and saucy; season with salt and pepper.

Spread the tomato sauce over the naan breads.

Sprinkle the Galbani Pizza Mozzarella overtop.

Bake for 5-10 minutes, or until the cheese is melted. Remove from the oven, sprinkle the fresh basil liberally overtop and serve immediately.