Back to Recipes
Caprese Salad with Guacamole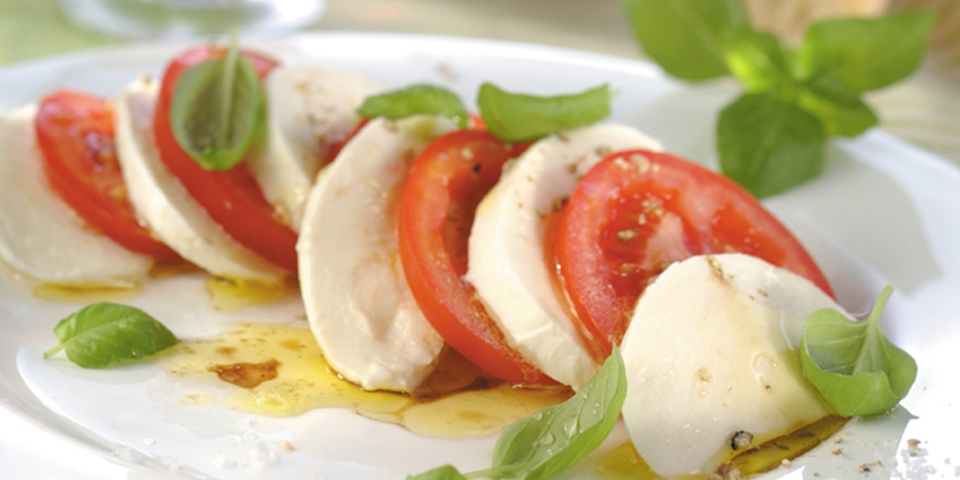 Ingredients
2 Galbani® Mozzarella Fresca 226g Balls
2 Avocados
Juice from 1/2 Lemon
4 Tomatoes
Olive Oil (Extra Virgin)
Salt and Pepper
Preparation Instructions
To make the guacamole: smash the avocado flesh with a fork and mix it with the lemon juice. Add salt and pepper to taste and set aside.

Cut the fresh mozzarella and tomatoes into thin round slices and arrange them on a serving dish.

Dress the salad with extra virgin olive oil and season with salt and pepper.

Decorate with guacamole before serving.