Back to Recipes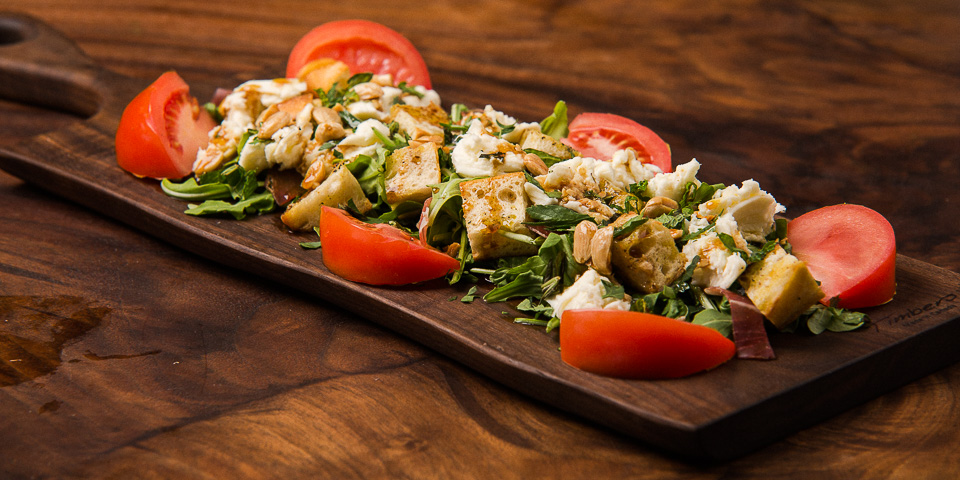 Ingredients
1 227g Galbani® Mozzarella Fresca Ball torn by hand rustically (drained)
1 loaf of rustic sourdough bread (only using half the loaf), cut into 1 inch cubes and toasted
50ml of good quality olive oil
25ml of good quality aged balsamic vinegar
a handful each of freshly and finely chopped basil, mint and Italian parsley
2 handfuls of baby arugula
a handful of roughly chopped marcona almonds
4 thin slices Italian speck (use prosciutto as alternative) cut into 1/2 pieces
salt and pepper to taste
Preparation Instructions
Vinaigrette: In a mixing bowl, add olive oil, aged balsamic vinegar, marcona almonds, salt and pepper.

Stir gently incorporating all ingredients.

Put to the side.

In a large mixing bowl, add mozzarella and arugula and gently incorporate together.

Add fresh herbs and speck to the mixing bowl and again incorporate ingredients together.

Drizzle the vinaigrette into the mixing bowl and gently incorporate.

Season with a touch of salt and pepper then put to the side.

On a large dinner plate, scatter the toasted sourdough bread so its evenly distributed.

Lastly, add mixed salad with Mozzarella Fresca onto the bread.