Back to Recipes
Pancetta Sandwich with Mozzarella Fresca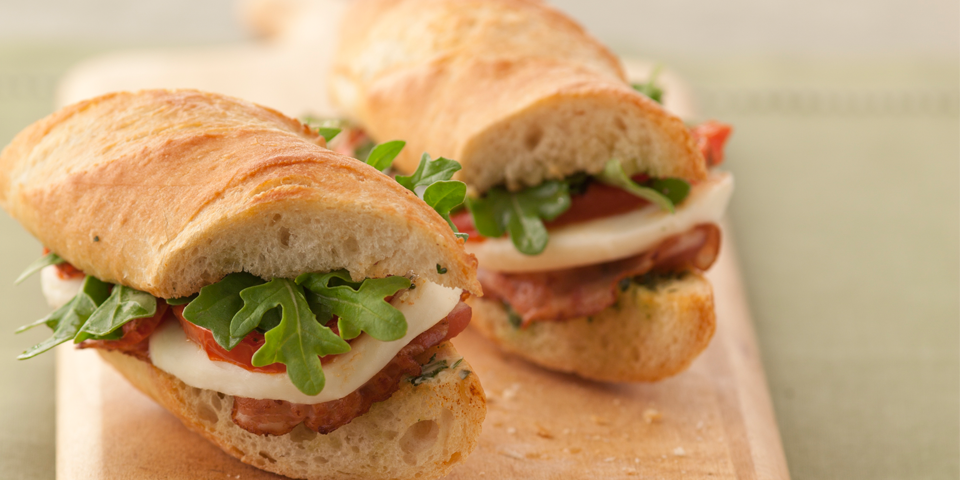 Ingredients
Galbani® Mozzarella Fresca 226g Ball, sliced
10 oz. Pancetta, sliced
4 tbs Butter
1 tbs Fresh Basil Leaves
1 tbs Oregano
1 tbs Parsley
1 clove Garlic
1 Baguette
6 Oven Roasted Tomatoes
2 oz. Arugula
Preparation Instructions
Preheat oven to 450º F

Crisp the pancetta in a nonstick pan and drain on paper towels.

Prepare the herb butter by combining the butter, herbs, and garlic in a food processor.

Slice the baguette in half and spread generously with the herb butter. Toast the bread in preheated oven.

Layer the sandwich with pancetta, tomatoes, fresh mozzarella, and arugula. Slice the sandwich into portions and serve.