Back to Recipes
Panini with Prosciutto and Mozzarella Fresca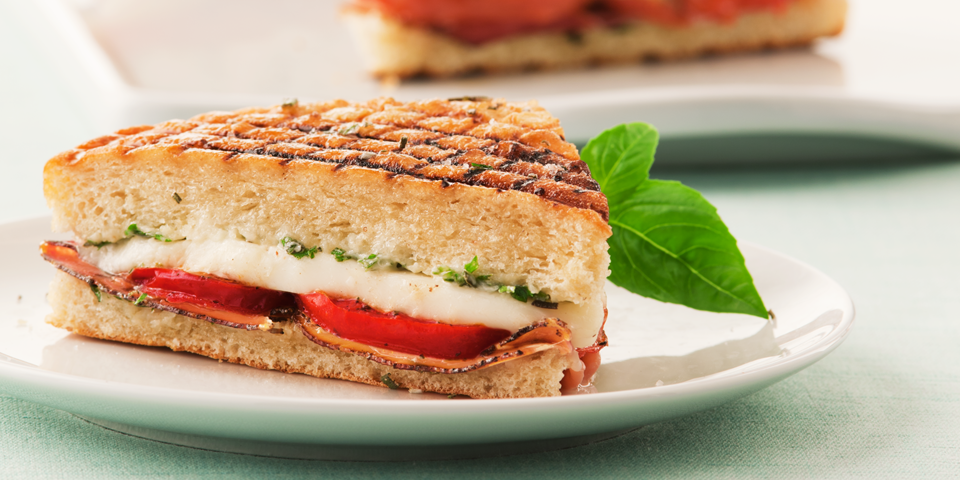 Ingredients
2 Galbani® Mozzarella Fresca 226g Balls
1 loaf Rosemary Focaccia
1 oz. Fresh Basil
4 oz. Butter
10 Speck Ham/Prosciutto, thinly sliced
2 Roasted Red Tomatoes
Preparation Instructions
Split the focaccia. Prepare the basil butter by combining soft butter and basil in a food processor.

Assemble the panini with even layers of basil butter, prosciutto, roasted red tomatoes, fresh mozzarella, and top with the second slice of buttered focaccia.

Toast the sandwich on a panini press and cut into pieces as desired.